SACE
The ticket to any university in the world
Scotch AGS International School is pleased to be a SACE International partner, offering the Australian Baccalaureate – SACE program to Vietnamese students.
The SACE International Baccalaureate Program – World integration journey
South Australian Certificate of Education (SACE) is a modern high school graduate certificate that is accepted by prominent Australian and international universities. Since 1982, more than 40,000 overseas students have received the Australian baccalaureate degree (SACE), which allows them to study at many of the world's top universities.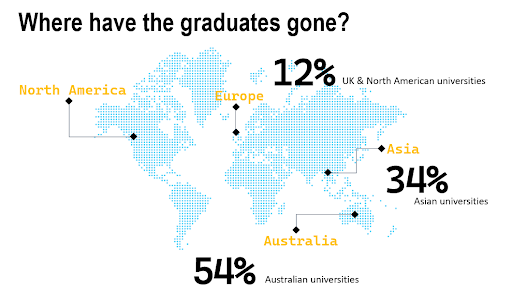 The SACE curriculum is meant to provide students with personal skills, knowledge, and competences that will help them establish a strong foundation for success in a globalized society. To live and work successfully in the twenty-first century, students will be equipped with the following seven personal competencies:
Literacy
Numeracy
Information and communication Technology (ICT)
Critical and creative thinking
Personal and social capability
Ethical understanding
Intercultural understanding